Links to your favorites sites on Bohol and its people
The Association of Young Boholanos in Metro Manila, Inc. (AYBM) continues to nurture the inherent closeness of all Bol-anons whether they are at home in our province, or here in Manila, or in other parts of the country, even abroad. For us who are away, the thirst for information about our dear provinces is great. This links page aims to help quench the thirst.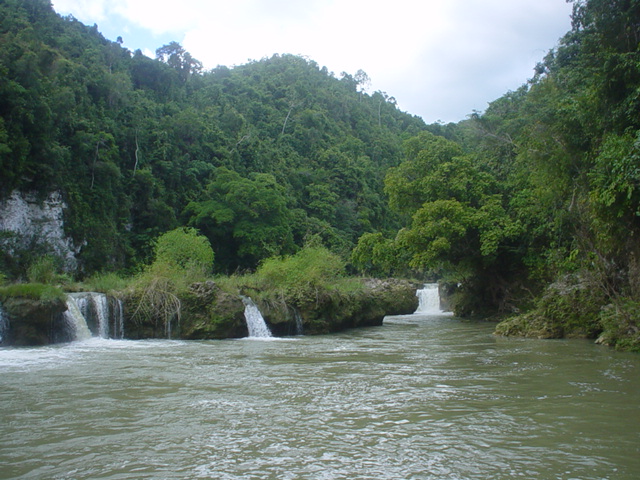 This page is still under construction. If you have suggestions as to what sites to include in this link page, please email gilbert.lumantao@up.edu.ph.
Primary Sites on Bohol
Province of Bohol Official website of the Province of Bohol under the leadership of Gov. Erico Aumentado.
City of Tagbilaran One of the most visited hubs on the Internet reaching one out of every two web users.
Bohol Chronicle Online version of the Bohol Chronicle, one of the leading community papers in Bohol.
Bohol Times Online version of the Bohol Times, one of the leading community papers in Bohol.
Other Bohol Sites
History, Culture and Tourism in Bohol Bohol.net's page on the history, culture and tourism in Bohol.
Brief History of Bohol A brief history of Bohol by Alan Cajes, Chairman of AYBM.
DOT-PCVC on Bohol The DOT-Philippine Convention and Visitors Corporation on Bohol.
Lakbay Pilipinas on Bohol Lakbay Pilipinas' travel guide on Bohol.
Bohol e-Information Network Website of the Bohol e-Information Network.
CyberBoholano Network Website of the CyberBoholano Network!
Bohol-Island.com Bohol-island.com is one of the most visited websites on Bohol!
Hotels in Bohol AsiaHotels.com's page on the hotels in Bohol.
WOW Philippines on Bohol WOW Philippines' on the province of Bohol.